Saturday, February 07, 2004
Fly-by-Night Pilot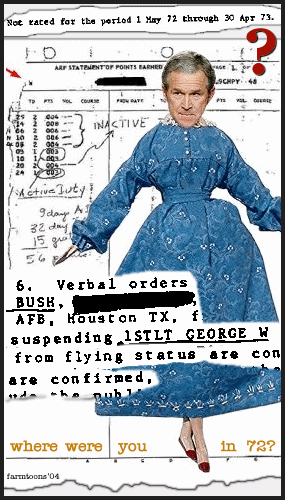 Commander 8-Ball tippy-toes out the back door on his way to the next big dance. But-uh, golly Mr. Moral Clarity, it looks like there might be a button or two missing from that party dress.
(?)
More info below
See:
aWol's blue dress? The Torn Document
Boston Globe backtrack
Uggabugga Timeline
Where were you in 72?
--- "If you can remember, you probably weren't there." ~
Country Joe McDonald
*